The History of Air Duct Maintenance
is it ok to buy isotretinoin online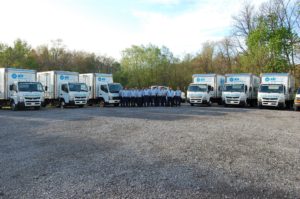 http://shanghaikiteboarding.com/spot/ Air Duct Maintenance is your residential air duct cleaner and ventilation specialists in Pittsburgh, PA. We've serviced Western Pennsylvania for two decades and have dedicated ourselves to helping homes breathe better.
Air Duct Maintenance, Inc. was founded in 1996 by Kevin and Debbie L'Herbier. The L'Herbier family has owned and operated this growing organization from the ground up. Being family owned, we know how busy life can be, that is why we have our crews out Monday through Saturday. You can request information any time right from our website.
Air duct cleaning is our specialty, whether it is your heating and cooling system, your clothes dryer vent, your bath exhaust vent, or even your chimney.
The Certification
Our company is a member of the National Air Duct Cleaners Association (NADCA); using a certified company is very important in this industry. Being members requires a company to follow all standards set forth by the association. We have certified technicians and certified project managers on staff.
We are proud to say that we are the preferred air duct cleaning company in the greater Pittsburgh area, and we are referred by more restoration and heating contractors than any other company in Western Pennsylvania.
The Right People
It all starts with our friendly, courteous staff. Our office staff members are trained on the job site so they can better answer your questions and concerns. Our fully uniformed and professional technicians have the knowledge and expertise needed to answer anything and everything. It is standard procedure that all Air Duct Maintenance, Inc. technicians go through a thorough background check and drug screening before becoming a part of our team, and entering your home.
The Right Equipment
Air Duct Maintenance, Inc. has the proper tools and equipment to master any type of job that comes our way, hence why we are known as the air duct cleaning specialists. Our equipment is state of the art and well maintained to meet NADCA standards. We want to make sure our customers receive the very best service available. Call today for a free over the phone guaranteed price.