Having a routine air duct cleaning may save your home's health (& your wallet)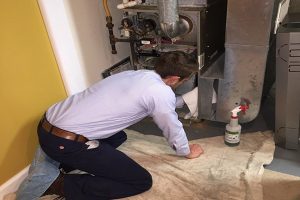 You've probably seen many air duct cleaning companies in the Greater Pittsburgh area trying to push a routine cleaning. The National Air Duct Cleaners Association (N.A.D.C.A.) recommends to have your air ducts cleaned every three to five years. N.A.D.C.A. is the association for professional air duct cleaning companies nationwide. Seeking a free air duct cleaning estimate should be something homeowners consider right away.
A professional air duct cleaning uses blowers, vacuums, and industrial brushes to clean out the supply, intake, and return ducts throughout your home. A thorough cleaning includes cleaning of the air handler, registers, fans, motors, coils, etc. of the entire air system.
Gyula Why is An Air Duct Cleaning Necessary?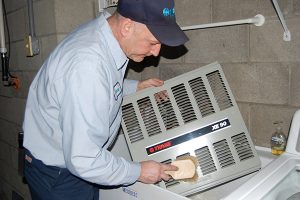 An air duct cleaning is necessary for more ways than one.
Evidence has shown that dirty heating and cooling coils, motors, and handling units can make your heating and air unit less efficient, and many homeowners find themselves investing more money into their utility bill than they would if their system was clean.
An air duct cleaning is useful in homes where a resident may have allergies or asthma, as it removes dust and pollen from the duct work leaving air clean and pure. If this is the case, homeowners should consider an air duct cleaning every other year or so.
Homes with pets also require regular duct maintenance as dander and fur from pets can collect in air systems.
As mentioned above, if a resident has asthma or allergies, it's likely time for a cleaning. Other signs it's time to call Air Duct Maintenance include:
Recent renovations? During construction, all the dust, dirt, and debris gets trapped inside your ductwork. When turning on your a/c or furnace, it kicks up the dust, dirt, and debris allowing it to resurface into your living space months, even years, after the work has been done.

What's that smell? Having your entire system cleaned will help to eliminate odors at the source. We can treat your systems with an EPA registered microbial control component, specifically for the use in HVAC systems at no additional charge.

Dusting more often? Having your entire HVAC system cleaned will reduce the amount of household dust, ultimately helping you clean less!
Contact Air Duct Maintenance for Your Air Duct Cleaning Needs
With Air Duct Maintenance, Inc., you can always expect a free and honest assessment of the current state of your ducts. Our pricing is not "fixed," estimates are custom to the amount of work that will need performed.
In addition to air duct cleaning, we can also clean your clothes dryer vent, bath exhaust fan, and sweep your chimney.
Areas we service include but are not limited to: Allegheny, Washington, Beaver, Butler, Armstrong, Westmoreland, Indiana, Lawrence, Mercer, Crawford, Erie, Somerset, Greene, Fayette, Cambria, Clarion, Blair, Jefferson, Mahoning, Columbiana, Jefferson (Ohio), Brooke, Marshall, Wetzel, Monongalia, Preston, Ohio, Hancock, and Trumbull.
Call today for your free estimate!