Having a routine air duct cleaning may save your home's health (& your wallet)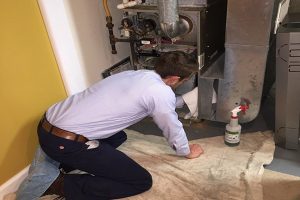 You've probably seen many air duct cleaning companies in the Greater Pittsburgh area trying to push a routine cleaning. The National Air Duct Cleaners Association (N.A.D.C.A.) recommends to have your air ducts cleaned every three to five years. N.A.D.C.A. is the association for professional air duct cleaning companies nationwide. Seeking a free air duct cleaning estimate should be something homeowners consider right away.
A professional air duct cleaning uses blowers, vacuums, and industrial brushes to clean out the supply, intake, and return ducts throughout your home. A thorough cleaning includes cleaning of the air handler, registers, fans, motors, coils, etc. of the entire air system.